The stage is set—and it's calling your name!
We are proud to launch our brand-new MODE 25 Hour Spin Teacher Training program. This program is the first step in launching a spin career or for someone looking to advance, learn and implement even more into their daily ride.
3 weekends of training:
September 24 & 25
October 1 & 2
October 15 & 16
12:00 p.m.–5:30 p.m.
Two 1-hour one-on-one mentoring sessions
6 week unlimited membership ($225 value)
Your lead trainer is Mia Fontaine and Co-Facilitator Maddy Christensen.
EARLY BIRD PRICING IN EFFECT: $750
REGULAR: $899 after August 31
Payment plans are available!
Spots are limited! Anyone is welcome to register.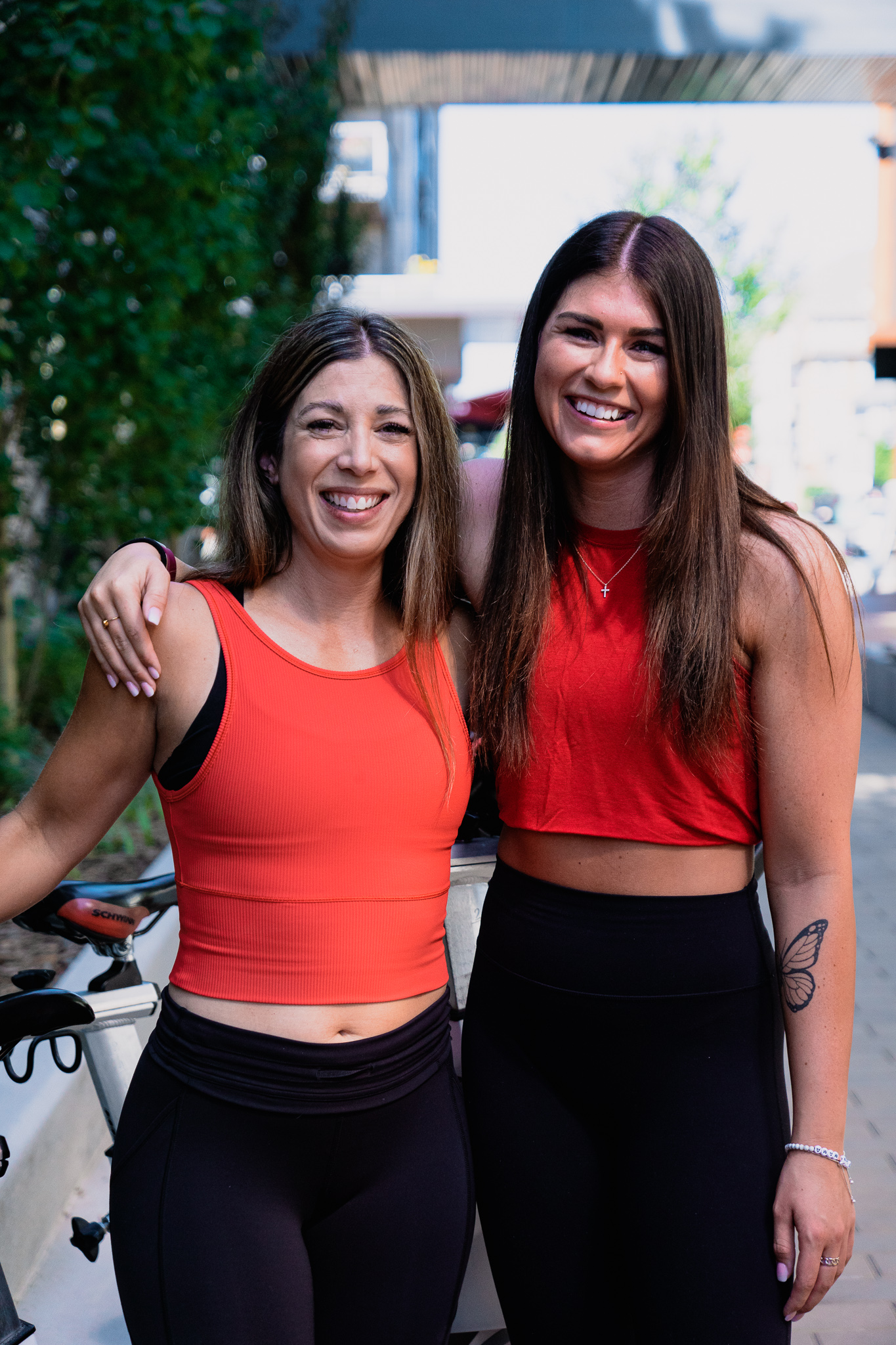 Meet your instructors, Mia Fontaine (left) and Maddy Christensen (right)

MIA
I started spinning, fell in love and was certified in 2015. My favourite thing about spin is the collision of community, fitness and music. Being witness to a beginners progress, strangers become friends, a person sitting in the front row and absolutely crushing the class. The list could certainly go on. For me, it's sweat meets art. My hope for all spin instructors is to come out of training with passion for sweat, community and bringing people together. Creating a space for instructors to be themselves so that they can create a safe and inspirational space for their students.

MADDY
Do you believe in love at first sight? I do. In 2016, I took my first spin class, and it's like a fire inside of me was ignited. I tried and failed many times years before to love fitness, but this was different. The lights. The music. The community. The feeling during and after class was like no other. In 2016, I never imagined I'd be up on the podium, able to give others that same feeling I experienced my first class and each one that followed. But only a couple of short years later, it was my turn to follow my passion and become a certified leader. My hope for our fellow future instructors is that they find their fire. That they're able to create a space that reflects their love and passion for spin and the community that we are so fortunate to be a part of!